Services for Parkinson's & Stroke survivors
January 19, 2022
Services for Parkinson's & Stroke survivors
Have you been affected by a Stroke or Parkinson's Disease?
A stroke strikes every five minutes and 100,000 people have strokes each year. These are shocking figures, but Ledbury-based movement charity, Megan Baker House (MBH), is already helping to make a difference to the lives of countless stroke survivors in Herefordshire and throughout the UK.
Megan Baker House (MBH) typically supports babies, children, and adults with neurological motor disorders such as cerebral palsy, multiple sclerosis, Parkinson's, and stroke.
In addition to the services offered at their centre in Ledbury, they are now running weekly sessions for both Stroke survivors and those affected by Parkinson's Disease at Bodenham Parish Hall and Bitterley Village Hall.
Head of Client Services at MBH, Sue Mechan, says: "Following a stroke, our Conductive Education sessions can support you physically and emotionally. We aim to help people regain independence, social and daily living skills, confidence, and an increased overall awareness and range of movements. We can also help people regain more control over the affected side and increased quality of speech, if necessary."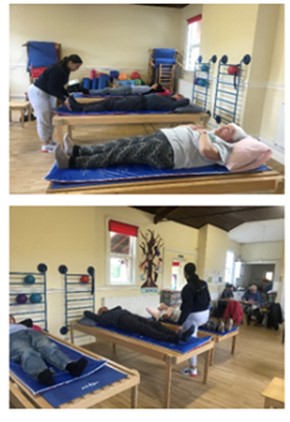 Conductive Education (CE) is a practical and successful method that provides coping mechanisms and techniques to allow people to learn to manage the difficulties caused by their movement disorder. It is built on the concept of human potential; the idea that everyone can develop and learn regardless of their starting point.
At MBH, Conductive Education is used to support individuals with Parkinson's too.
As Parkinson's is a progressive disorder, MBH aim to maintain the condition and prevent further challenges by becoming conscious of movements and learning practical strategies to use in times of difficulty; for example, learning to prevent a fall, and also learning how to recover in the event of a fall.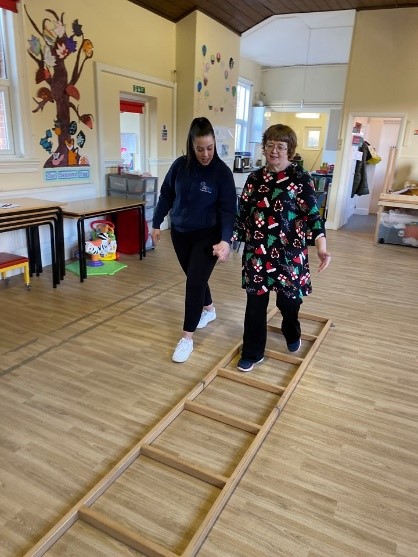 The charity helps people understand how the disorder affects them and teaches strategies and techniques to overcome their own challenges.
As one lady recently said, "Conductive Education gives me the confidence to move and helps me overcome freezing episodes."
What MBH offer:
• Free self-referral initial consultation
• On-going regular weekly group sessions
• Intensive week-long block sessions
• Sessions are subsidised by the charity resulting in only a small cost for
participants
• An opportunity to meet others – you are not alone!
To find out more about MBH's sessions please email Sue Mechan: Sue@meganbakerhouse.org.uk or call 01531 633840.