Thank You!
A MESSAGE FROM OUR CEO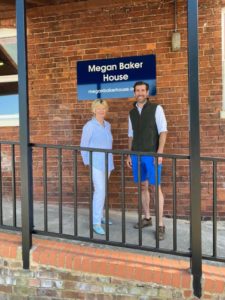 On behalf of everyone at MBH, I would like to say a HUGE 'thanks' to Oli Marshall, aka @WYEONMAN, for his terrific fundraising in aid of Megan Baker House and Acorns Children's Hospice.
Swimming, cycling and running, from Ross to Buckingham Palace, all in the same day! Helped by cycling friends and his wife, Rachel, Oli arrived at the Palace on Saturday evening, still smiling!
So many people helped him to make this possible, including his parents, wife and his children. I felt very humbled by their efforts, 'thank you' to everyone involved.
Lee Gough
(Oli's fundraising page can be found here: https://buff.ly/3igDPEZ)